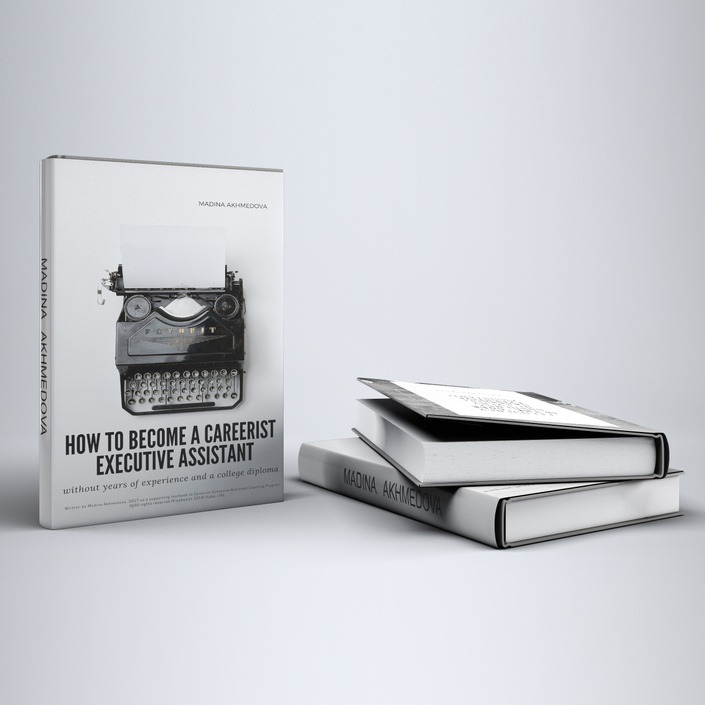 Free Book "How to Become a Careerist Executive Assistant"
How to become a top candidate without previous experience and relevant educational qualifications
Watch Promo
How to become a Careerist Executive Assistant without previous working experience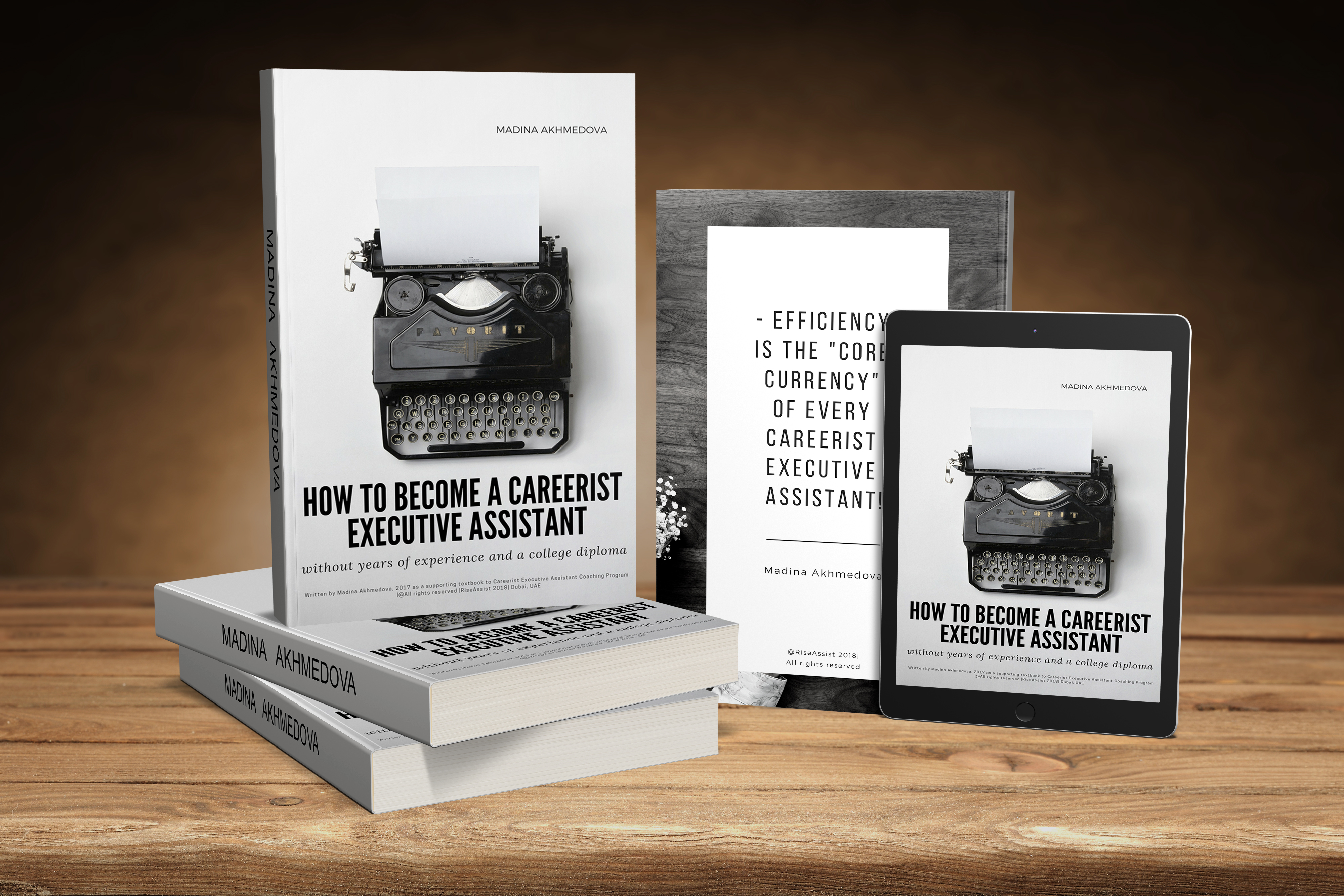 This book was written by Madina Akhmedova, Founder & CEO, RiseAssist Coaching for Women in September 2018 as a special gift to her first group of Seychelles` students and Online Program "Careerist Executive Assistant" students!
Now you can also get a FREE e-copy and learn the strategies, tips and tricks to become a Top Candidate.
---
This book is for you if:
You are a fresh graduate looking for a job considering Executive Assistant/Personal Assistant roles
You are an experienced admin support professional aiming for career growth and promotion
You are an Executive Assistant/Personal Assistant/Secretary stuck in a "career desert"
You have an employment gap, and now you want to return to work as an Executive Assistant
---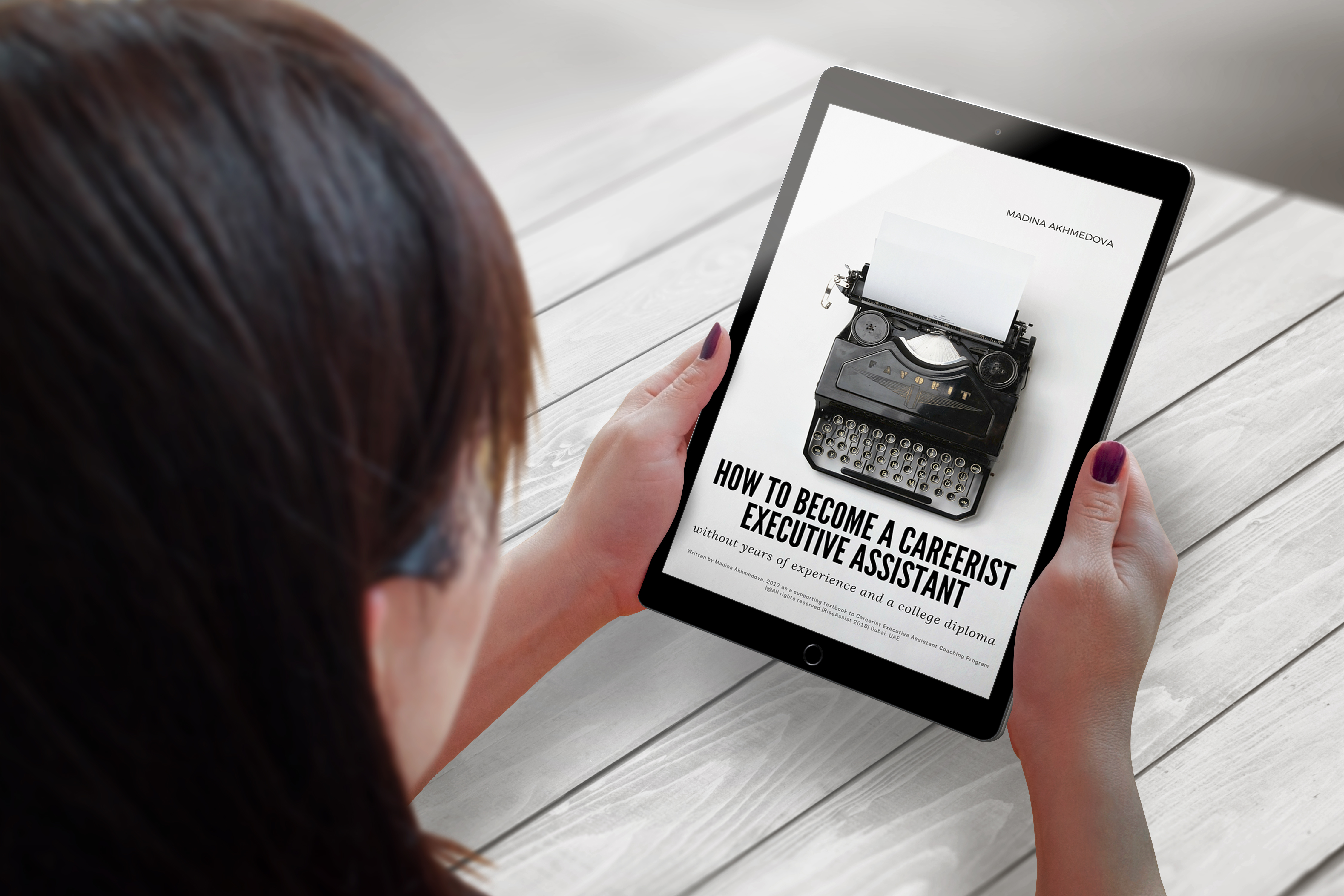 What will you learn from this book:
Executive Assistant Role & Industry Evolution
Executive Assistant Career Advantages & Disadvantages
Executive Vs Personal Assistant - Role Differences
How to Create Your Own Career Opportunities as an Executive Assistant
"Office Friendship" & Understanding Your Boss Strategies
Brand Ambassador Role
Organizing Goddess Role
3 Secrets no one tells you about Executive Assistant Career Progress
Possible Barriers On Your Way To Career Success
How to adapt to Job Market Changes
Foundation For Your Career Transformation
Extended Skillset Requirements
Soft Skills & Personal Qualities Requirements
How To Stand Out From The Competition as a Candidate
Careerist Success Formula
Careerist Development Strategy
---
About the Author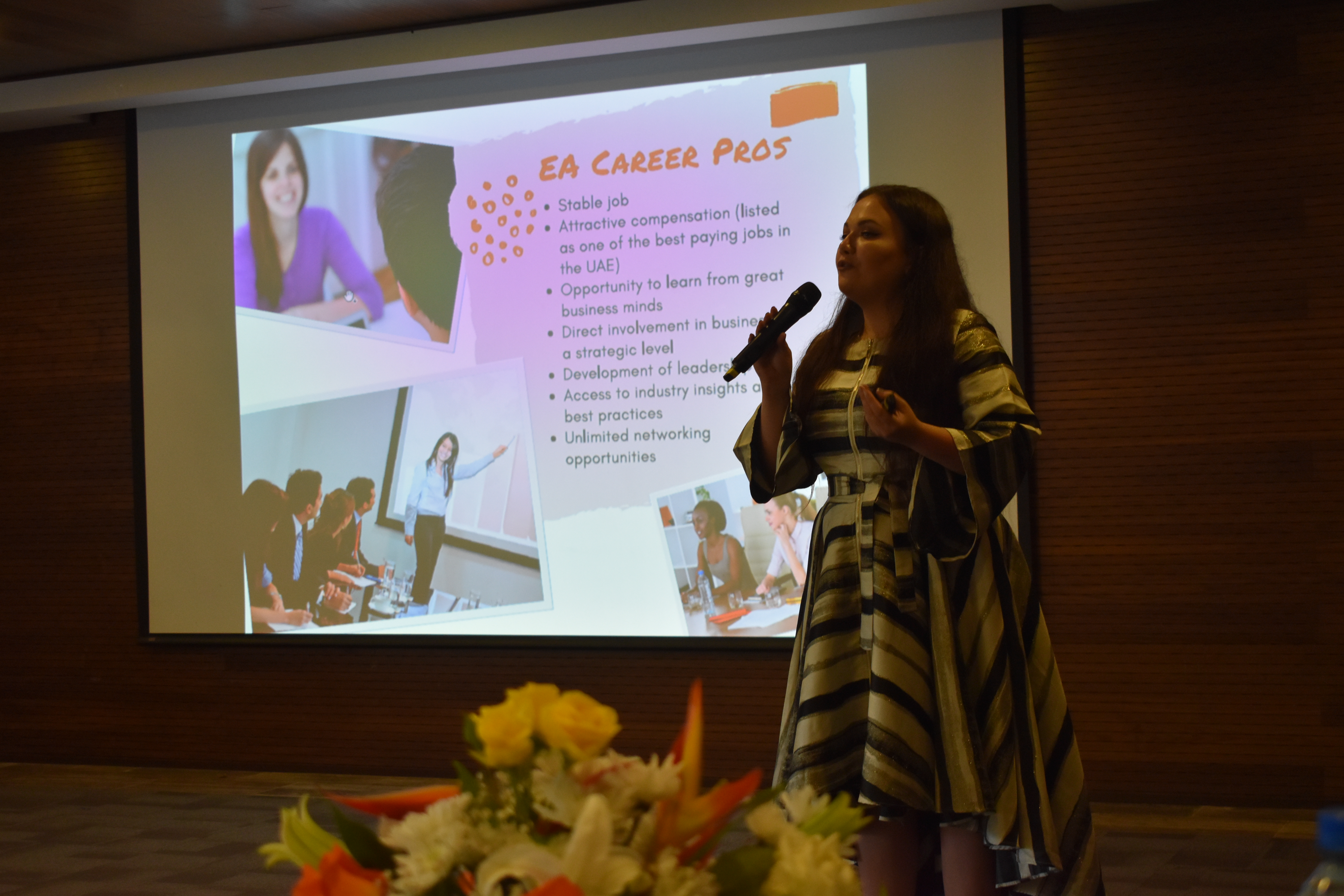 Madina Akhmedova is a multiple award winning entrepreneur, speaker and coach helping aspiring professional women stand out and advance in their careers, so they can get the recognition they deserve without having to compete in an ever-changing job market.
Madina Akhmedova established RiseAssist with two business arms: educational consultancy and coaching center for women in 2016 after 11 years of corporate experience in UAE higher education and training sectors. Among her former employers are University of Wollongong in Dubai, Canadian University Dubai, Eton Institute and Quba Training Center UAE. Even after a long educational journey (BA, MSM, Psych and Certified Business Coaching, Certified and Accredited Trainer by TRACCERT Canada) it took her almost a year of researching career trends, consuming each piece of information available and interviewing over 110 other female solopreneurs and careerists in the UAE to identify their major problems and suggest the right solutions. Her first book "How to become a Virtual Assistant Solopreneur in the UAE", 2017 helped hundreds of women change their careers. Her programs help women around the world reach their career goals.
Awards: Women Empowerment Enterprise Of The Year 2018, Excellence Award For Best Women Unemployment Solutions By MEA Markets; UAE Business Awards 2018, Best Female Training Development Provider 2018 By CV Magazine; UK, Speaker and Mentor Award by Career Sphere, E7 Daughters Of The Emirates, Finalist Of MEED Awards UAE 2018, Female Leader Of The Year; shortlisted for Emirates Women Award 2018 By Dubai Quality Group.
Media mentions: Mums at Work, TheWayWomenWork, SheWorks, International Virtual Assistants Convention 2017, Women Supporting Women In Business 2017.
Madina passed a 12 years journey from receptionist to the CEO of her own business in Dubai, after 12 years and she shares her knowledge and experiences in this book to help other women by enhancing their mindsets, skillsets, and transforming their perspectives.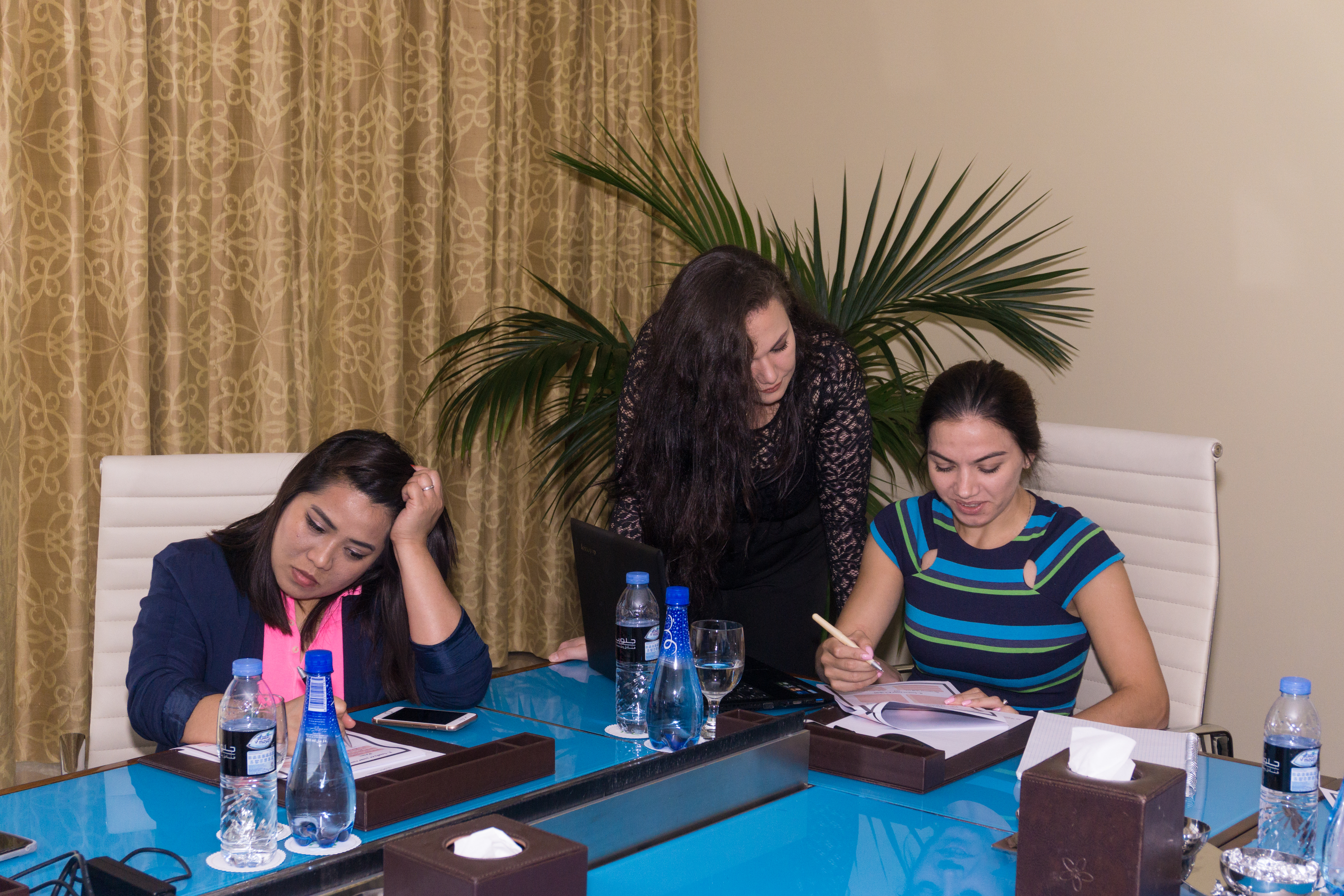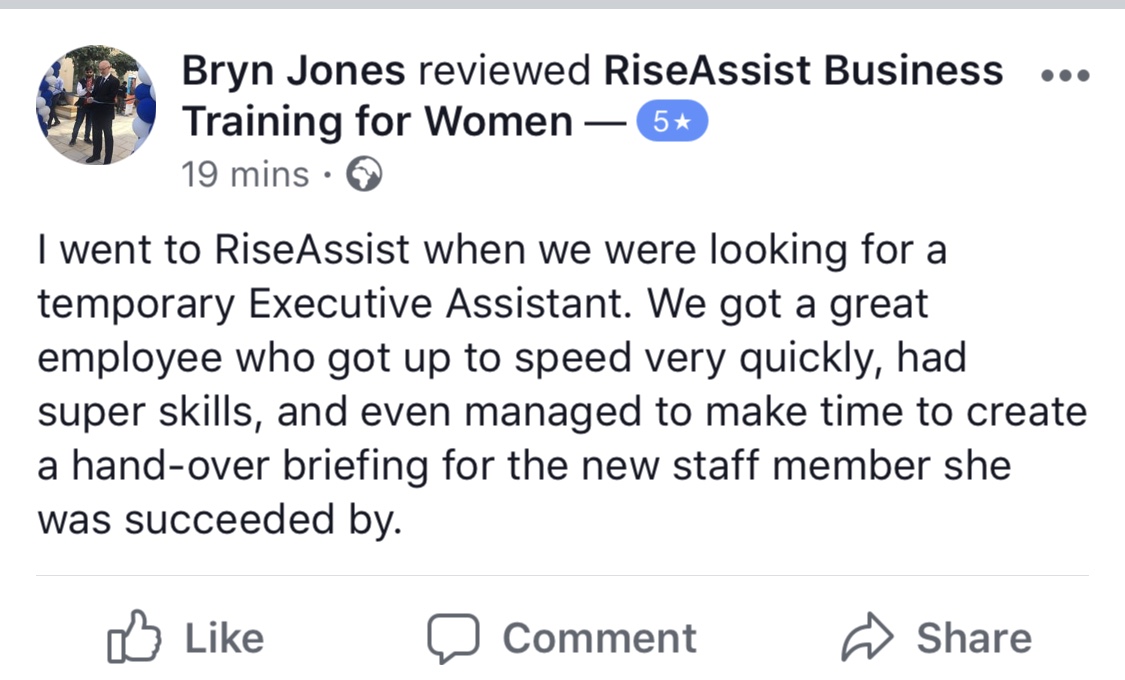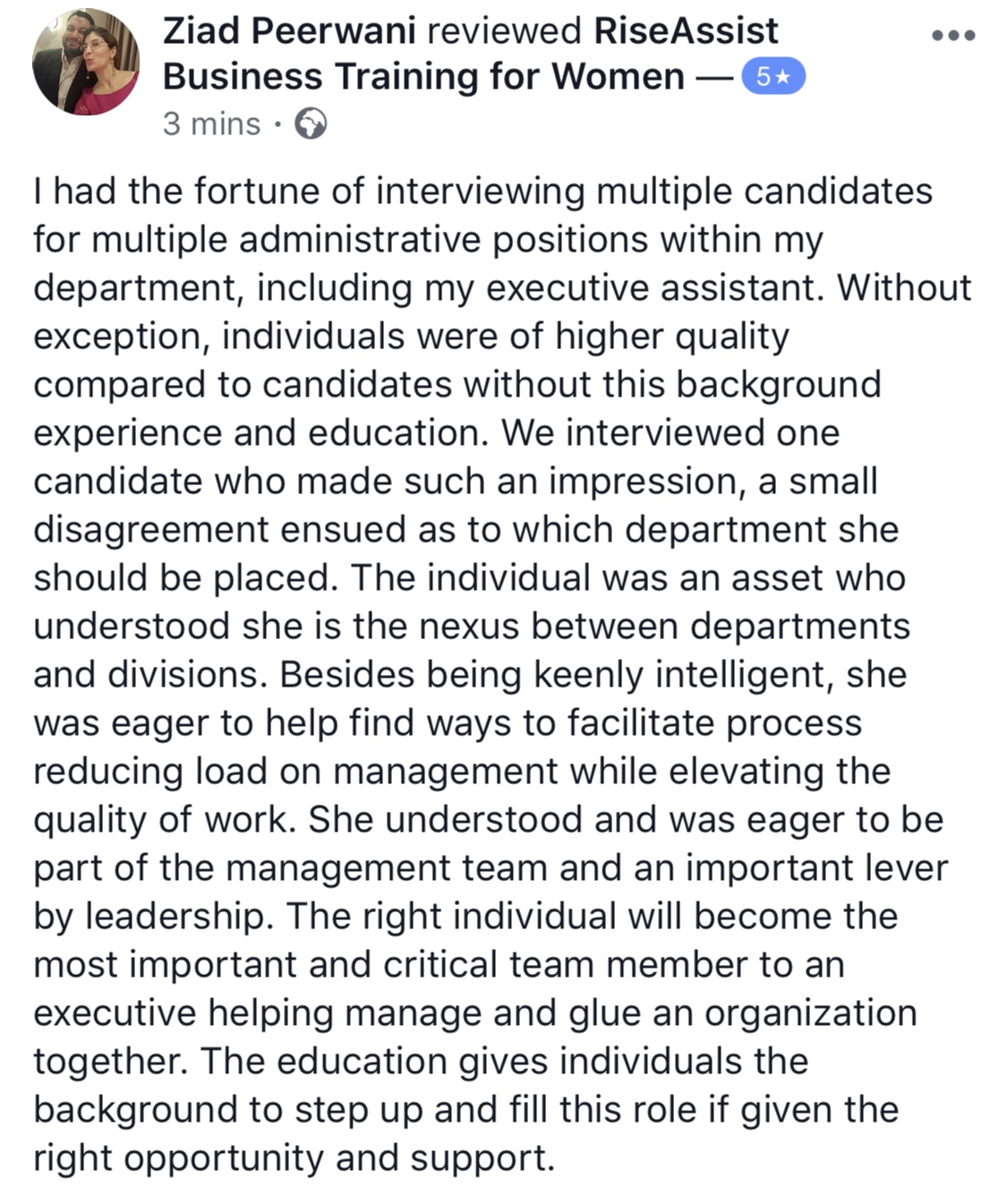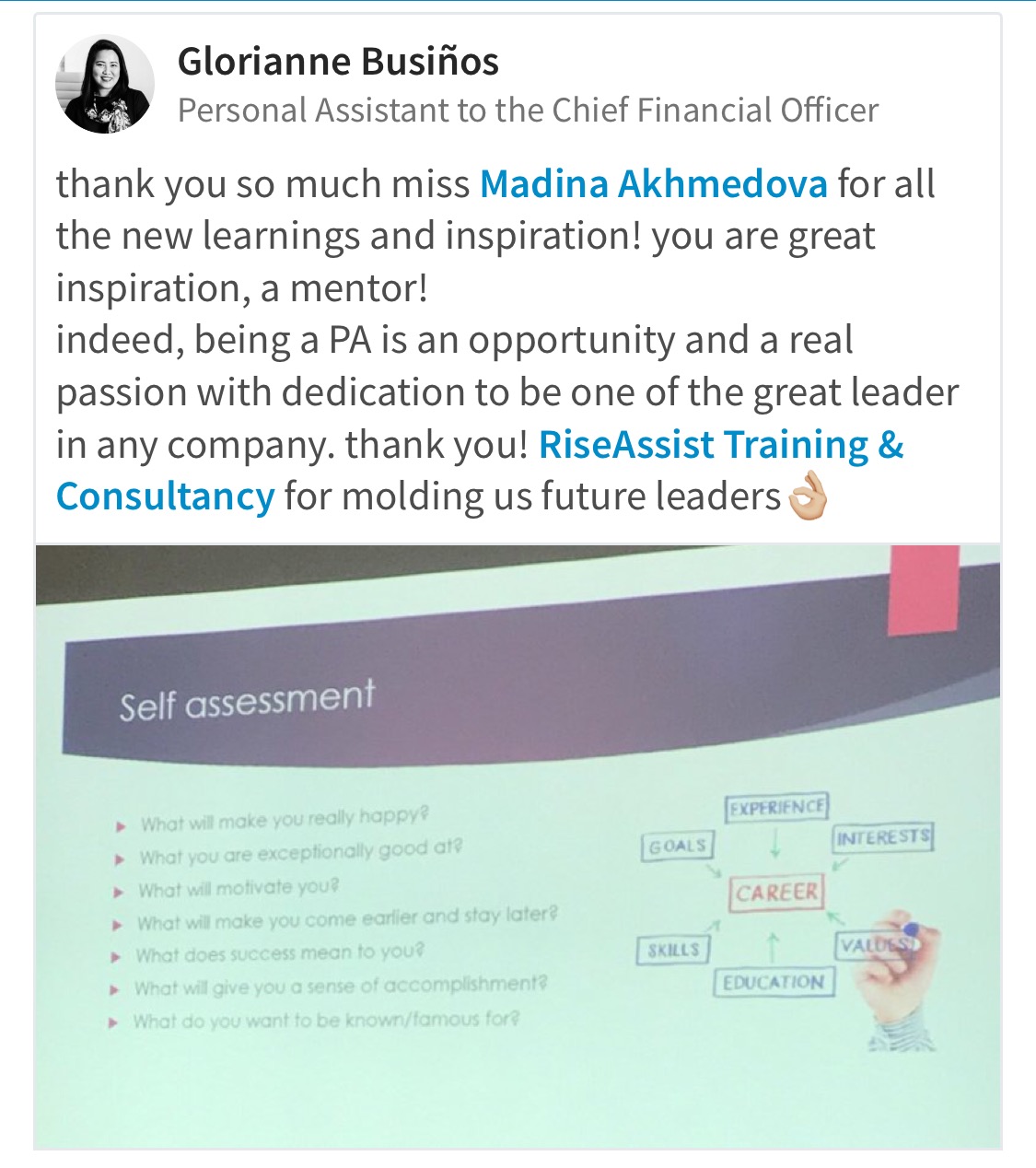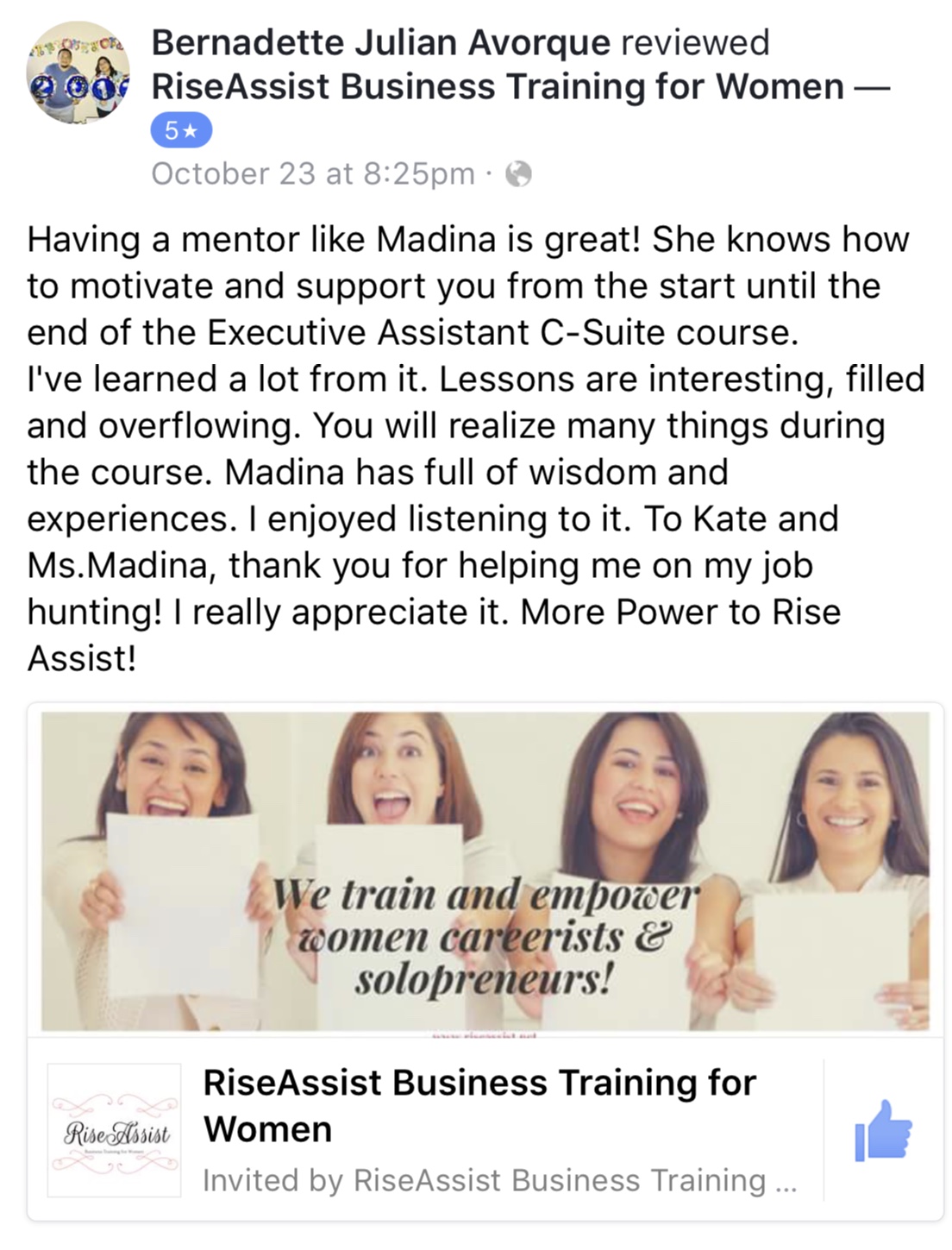 Your Instructor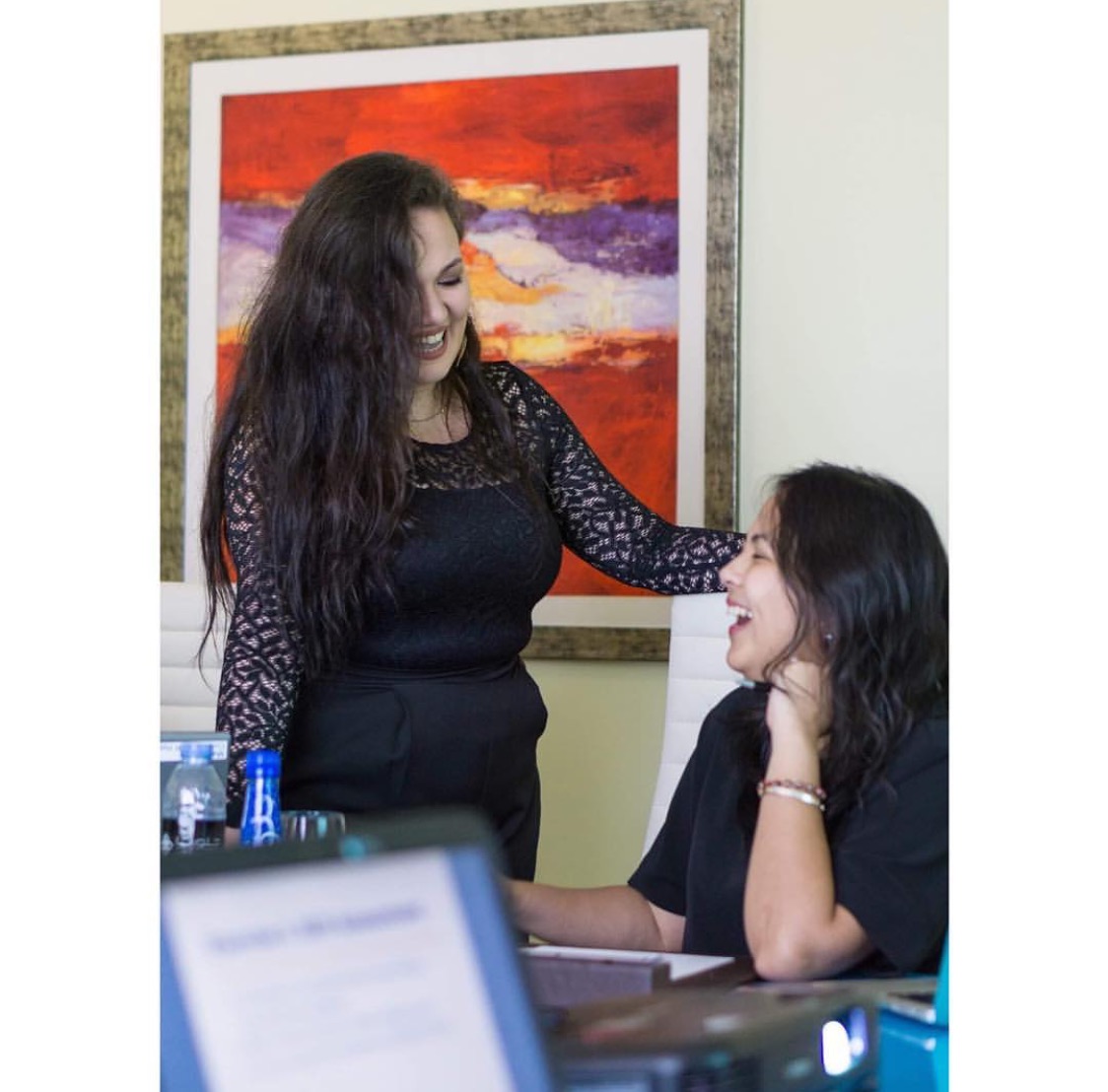 Madina Akhmedova is a Founding Executive Director of RiseAssist, Business Coach, VA/PA trainer, book author and program designer. Madina holds BA (Foreign Languages), MPsych (Business Psychology and Consumer Behavior) and MSM (Strategic Marketing) from UOWD. Her coaching programs have already become popular worldwide and were accredited by TRACCERT Canada, her books and seminars helped women around the world gain their confidence back, start their businesses from scratch, or progress their careers.
Madina is an industry speaker for International Virtual Assistant Convention 2017,2018, International Women Entrepreneur Show 2018, Career Sphere (Daughters of the Emirates E7) 2018, Executive Assistant Conference~ Europe 2018, Mums at Work, Impact Hub, Adam Global Network and others.
RiseAssist has been created after a decade of Madina`s experience in managing offices for 'C' level executives in the UAE and getting her achievements recognized through international awards. As a senior PA, EA, Office Manager, Educational Consultant and Academic Program Administrator Madina has served with several higher educational and training business leaders in the UAE region.Her impressive portfolio includes names such as Eton Institute, University of Wollongong in Dubai, Canadian University Dubai and Quba Training Center.
Are you ready to experience the change?
We are here to assist you rising.
Course Curriculum
Download Your FREE PDF Version HERE!
Available in days
days after you enroll
Frequently Asked Questions
How can I contact RiseAssist?
How else can you help me?
We provide FREE consultations, books and mini video trainings for career oriented individuals! Our full programs are paid.
How can I attend your courses?
You can take our programs online or LIVE, in Dubai or Seychelles! Please email
[email protected]
to learn more