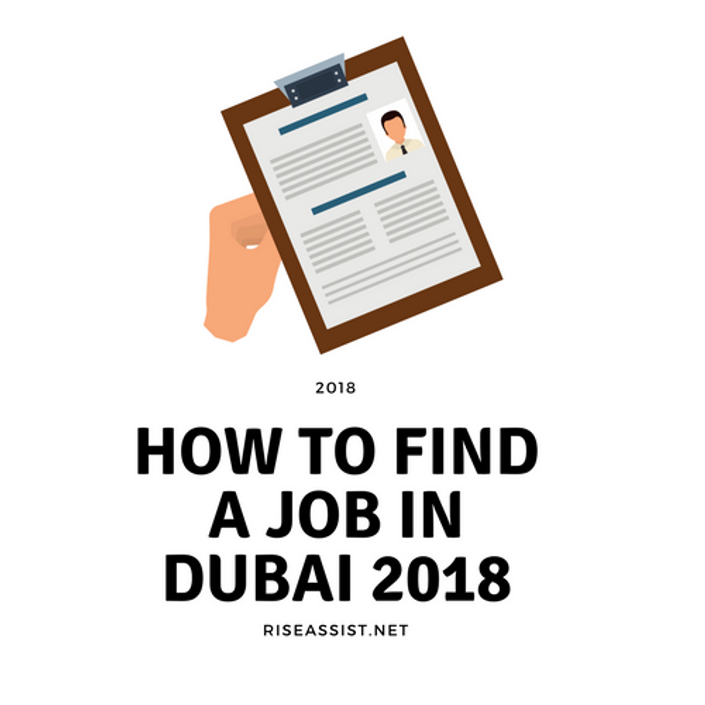 How to Find a Job in Dubai in 2018 - Self-Paced Online Workshop
Everything you need to know to land a job & become a headhunt-able candidate!
Watch Promo
How would you like to never ever have to look for a job again?
How would you feel if recruiters and employers start reaching out to you instead of you reaching out to them?
How would everything change in your life if you got the confidence & reassurance that you are an in-demand candidate and an expert in your field?
We all have been there. We know how it feels. We know how to change everything!

In 2018 we (RiseAssist) won an Excellence Award for Best Women Unemployment Solutions. Guess why us?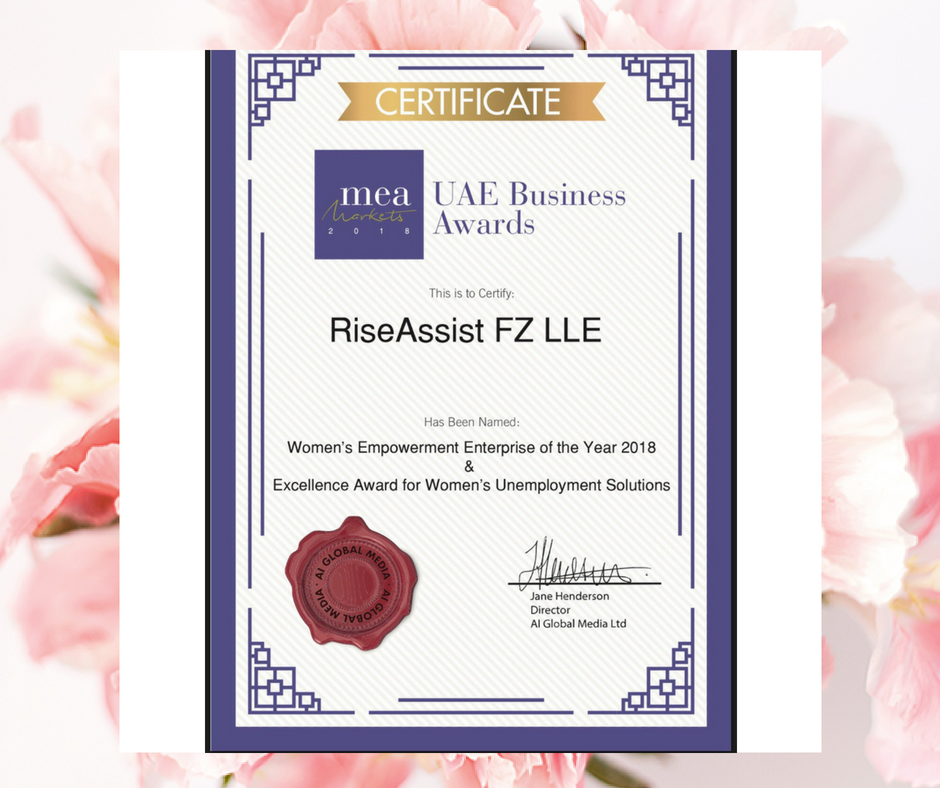 The answer is simple- our coaching clients find their dream jobs, excel and exceed the expectations of their employers` because they crack the code. They know how to never ever end up looking for a job again. They started a big massive change. They showed everyone that it is possible to achieve anything you want in your career, if you just follow the right system.
Our workshop will show you the system that helps our students, 10 steps RESPONsE Framework and 14 Days Jobseeker Journalling which you need to apply to succeed in your Job Search.
About the Online Course:
Why we decided to create this course in the first place?
In March 2018 we have partnered with Leap Career Platform to join efforts and help more people in the region achieve their career goals in no time.

"Revive Your Career" workshop on 19 April, 2018 was the first event of this initiative and we have seen an overwhelming number of responses. More than 300 people wanted to attend this amazing event.
As we were not able to accommodate all participants due to limited seats capacity, we have decided to offer the educational part of the workshop in an online format, so now you can take this workshop online, at your own pace, for the price of one cup of coffee!

Have a look at the pics and promo video! It was a full house :)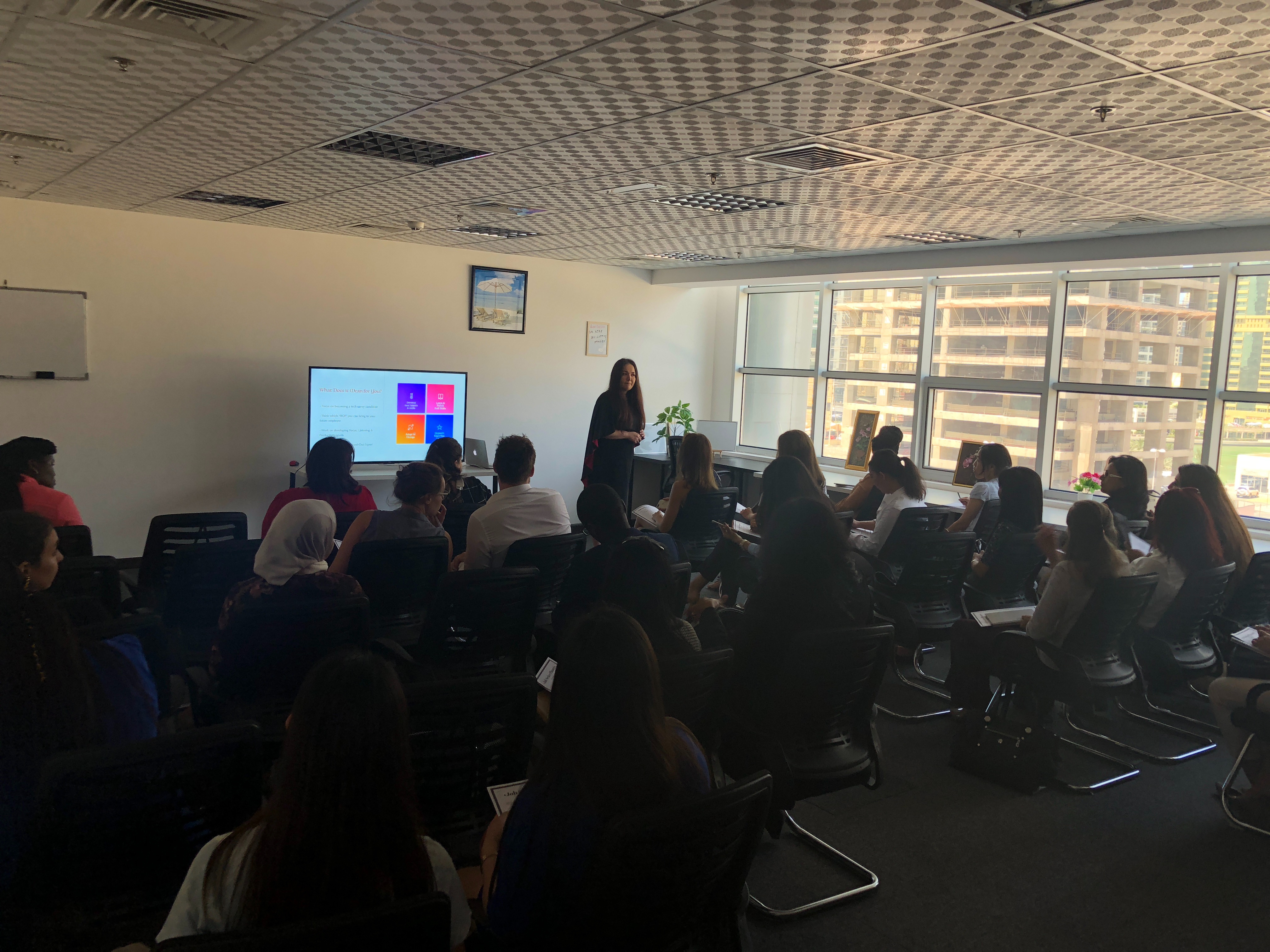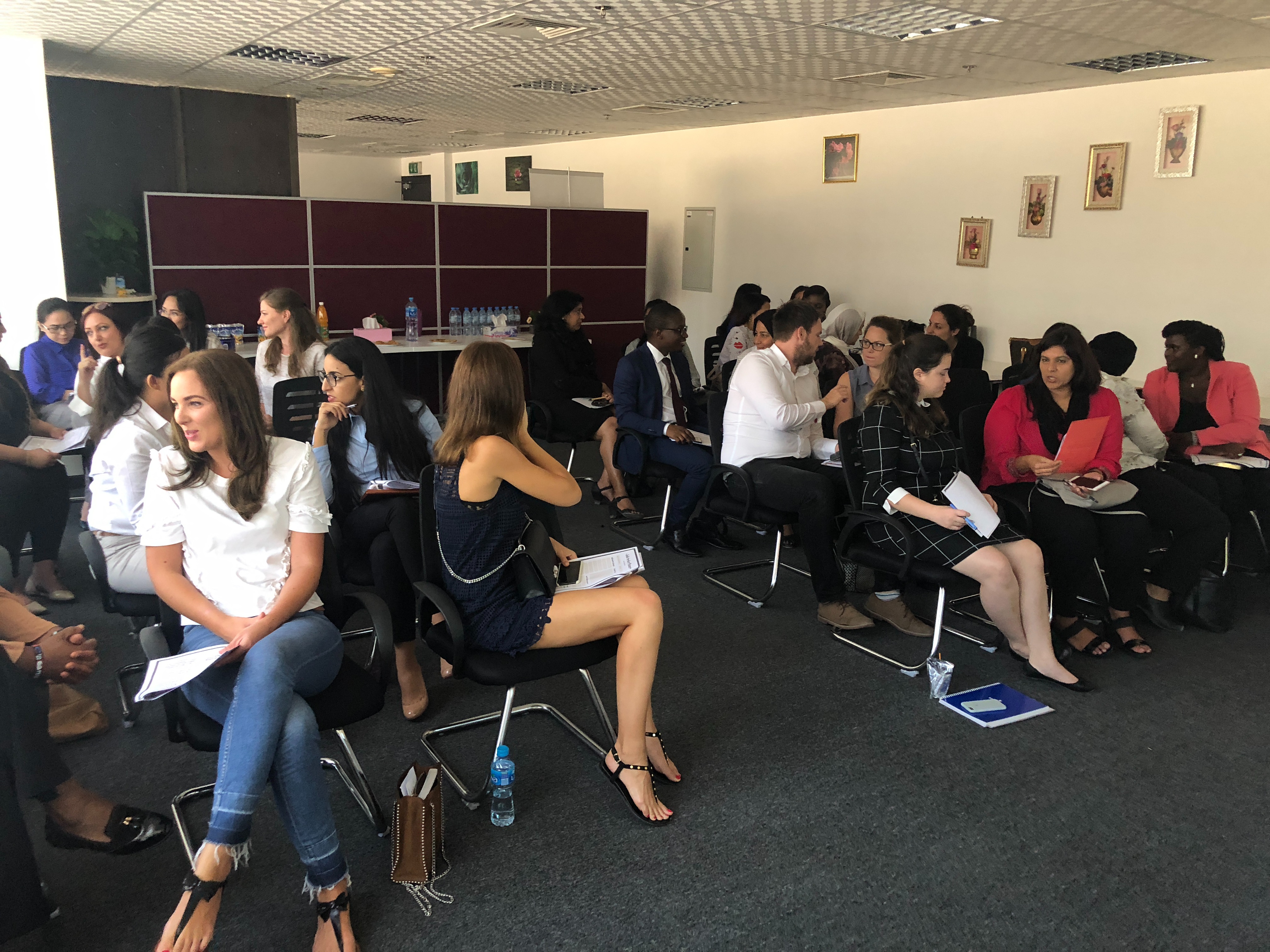 As we wanted to help even more people, we decided to pack the information in an online course to make it available to everyone around the world.
This mini course is completely self-paced, all you need to do is Enroll now, start learning and implementing.
What will you get:
4 video lessons (value 150 USD)
Assessment and planning workbook (value 30 USD)
14 Pages PDF Journal (value 50 USD)
Ebook "How to Find a Job in Dubai" (value 137 USD)
Lifetime access to all materials
Bundled Course "How to become an In-demand Freelancer in Dubai" (original value 50 USD)
Lifetime Access to our closed Job Seeker Community Group where we share interviews with experts, weekly coaching calls and educational materials (value =priceless!!)
Only for a limited time we are offering all the value packed as mentioned above for 27 USD only!
You can watch the course lessons as many times as you want after you enroll, forever, from any device, as you`ll have a LIFETIME ACCESS!
What will you learn during the workshop:
- UAE Job Market Changes 2018
- Adapting to the Big Change
- Establishing expert positioning
- Careerist Mindset
- Visibility for Job Seekers
- Becoming a headhunt-able candidate
- Unique 10-Steps RESPONsE Framework for Job Search Success
- 14 page PDF Job Seeker`s Planner & Journal to immeditely implement RESPONsE Framework

Along with this workshop you`ll get a bundled course "How to Become an In-Demand Freelancer" at no additional cost to help your career even faster!

You`ll get 4 video lessons, slides and a workbook!
You`ll learn about Freelancing Industry and Opportunities in the UAE, Skill Set for Freelancing, Freelance Business Plan and Setup!
This is a limited time offer, hurry up to enroll before the price increases!
Got questions? Email us at [email protected]
We hope these resources will help you find your dream job sooner than you expect!

If you enjoyed it, please don't forget to leave a comment or a post at www.facebook.com/riseassist
Your feedback is important to us!
Happy Learning :)
Your Instructor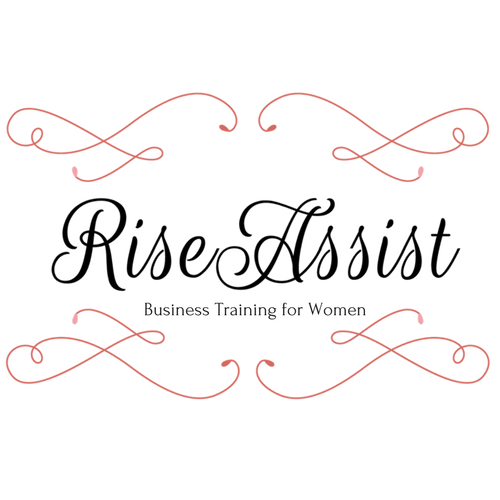 RiseAssist Coaching & Consultancy was established in the UAE since 2016. Our mission is to help UAE-based women build and scale their careers without having to compete in an ever-changing job market through upgrade and update of their knowledge and skillset.
2018- UAE Business Awards, Excellence Award for Women Unemployment Solutions & Women Empowerment Enterprise of the Year
We coach Executive Assistants, Virtual Assistants & Solo Entrepreneurs. Let their results speak about achievements.
Visit www.facebook.com/riseassist to hear from our students or www.riseassist.net to learn more about our coaching, consultation and programs.
We are here to help you rising!
Course Curriculum
Slides
Available in days
days after you enroll
Printable Materials & Workbooks
Available in days
days after you enroll